MeRT
Treatment Overview
Mert, magnetic resonance therapy
Treatment Overview
MeRT treatment is unique — because your brain is unique. Every person's brain is as unique as their fingerprint — that's what makes our approach so revolutionary.
The MeRT protocols utilize brainwave analysis to isolate specific areas of the brain that are not functioning or communicating the way they should. We then use this data to develop a targeted, personalized approach aimed at bringing about healthy brain communication.
This individualized treatment, using specialized equipment, gently stimulates distinct areas of the brain that may lead to improved function.
What makes MeRT stand head and shoulders above other treatments?
MeRT stands for Magnetic e-Resonance Therapy.
This innovative treatment protocol combines technologies of repetitive transcranial magnetic stimulation (rTMS, an FDA-cleared therapy for Depression and OCD), Quantitative Electroencephalogram (qEEG), and Electrocardiogram (ECG/EKG) to analyze and plan treatments tailored for your unique brain pattern.
MeRT is an emerging technology that is non-surgical, non-invasive, and non-pharmacological. In the simplest of terms, we use MeRT to reprogram abnormal electrical signals in the brain to ultimately modify behavior.
In more technical terms, MeRT uses a very individualized approach by obtaining a qEEG, a diagnostic study that measures the pattern of electrical signals in your brain. This study not only tells us what is not functioning properly, but also helps us determine how the brain should be operating.
Using this information, we then create a precision treatment protocol using a set of magnets placed on your scalp to send electrical signals back into the brain. This causes the reorganization of those signals, stimulating and organizing the function of neurons in the brain. This process is called neuromodulation.
What is the difference between MeRT and rTMS?
What sets MeRT apart from other similar technologies is the highly individualized approach.
Most rTMS treatments are used to deliver stimulation to one area of the brain at a fixed frequency. Conversely, we tailor our MeRT approach as to frequency and location based on initial thorough testing and evaluation. This customized, scientific approach is unique to each patient.
This highly individualized, targeted approach hones in on the specific non-functioning areas of the brain and gently improves communication and functionality. This is the science of addressing each person's distinctive brain state individually.
Mert, magnetic resonance therapy
Common Benefits Experienced from MeRT Treatment
Improved Sleep
Increased Relaxation
Better Concentration and Focus
Improved Memory and Mental Clarity
Decreased Pain
Better Mood
Increased Ability to Cope with Stress
Increased attention span
Improved sociability
Increased motivation
More clarity of thought
Fewer cravings (such as drugs or alcohol)
Improved emotional stability
Increased ability to adapt to change
Improved self-confidence and self-esteem
*Results and improvements are based on active and strict observation of our regimens. Results may vary based on the individual user and are not guaranteed.
MeRT Treatment Steps
The MeRT treatment process involves four specific steps, as shown below.
1. Evaluation
We perform a quantitative electroencephalogram (q-EEG) and an electrocardiogram (EKG). These tests measure brain wave frequencies, heart rate, and brain-heart coherence.
Once done, our scientific and clinical teams will carefully analyze the results and determine the current state and functioning of the brain.
2. Analysis & Protocol
We use a patented, scientific approach with the neurophysiological data gathered through testing to develop a highly customized treatment plan, which is aimed at encouraging healthy brain communication and function for each individual patient.
3. Delivery of MeRT Treatment
We deliver the MeRT protocol using TMS. You simply sit in a comfortable chair while a trained technician carefully positions a simple device on your head. This device produces a magnetic field to induce mild electrical currents in the targeted regions of the brain. There is no pain and no electrical currents, just a slight sensation.
4. Progress Evaluation
We will perform an additional EEG and EKG after about a week of treatment, allowing us to assess progress and make any needed modifications. In this way, we are always taking the best and most exacting approach based on the current neurological state.
5
Treatments per week

6
Weeks of Treatment
30 – 45
Minutes for a Session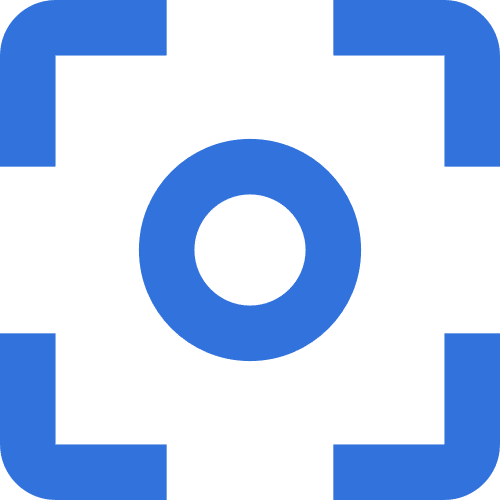 30
Total Sessions
"The brain has an intrinsic frequency and… all of us have a unique intrinsic frequency — it's different for everybody. And if you can align all of the brain tissue to operate under that same frequency that's called synchrony coherence efficiency. …We're trying to make the brain operate as efficiently as possible."

– Dr. Spencer O. Miller, Neurologist, Owner and Medical Director of Brain Treatment Center Dallas
"We're trying to make the brain operate as efficiently as possible."
The brain is a big ball of organized electricity. The easier way to understand what exactly we do is [to] use an analogy of a symphony. If a symphony conductor stood up and had everybody playing A and all of a sudden one of the first violins ends up playing an F minor or another note, that's what we call pathology or asynchrony or some sort of damage to the brain. And our goal is to be the conductor and correct it and make everybody play exactly the same notes or at least notes in harmony.

"We measure the electrical signals in the brain in frequency and location and neural networks as to where things actually occur in the brain. And when we see on an EEG [electroencephalogram] that there is an abnormal signal somewhere in the brain or a low frequency or discrepancy or asynchrony in frequencies… it's very similar to the first violin playing the wrong note.
Call our New Patient Coordinator
For more information. Or Fill out the Form below.
Hear Dr. Erik Won Discuss MeRT Treatment
The future of brain health and neuroscience is here! On the podcast "Live Great Lifestyle," Dr. Erik Won, President and Chief Medical Officer of Wave Neuroscience, discusses how this innovative magnetic brain treatment can treat PTSD, anxiety, depression, autism spectrum disorder, and traumatic brain injury — and optimize your cognitive brain function and performance.
MeRT Treatment for Autism Featured on "The Doctors"
Many children with Autism have seen miraculous results after going through MeRT treatment.* "The Doctors" TV show interviewed Dr. Spencer O. Miller, who has been using this treatment, and also spoke to some moms of kids with autism and heard their amazing success stories.
Contact our New Patient Coordinator for More Information about MeRT
When many patients come to see us, they have lost hope, as they don't see any light at the end of the tunnel.
It's rewarding as a practitioner to help so many people realize a much better "normal" and improved quality of life.
If you have questions or would like to discuss our treatment protocols, we offer a free consultation by phone.
Our New Patient Coordinator will take the time to listen and explain. She is able to answer most questions and discuss our protocols, scheduling, fees, and other information. She is happy to assist you in any way she can.
Please call us to get more information about how our clinic and Dr. Miller may help you with your health goals and to schedule an initial screening to see if MeRT may be an option.
---
Call our New Patient Coordinator
For more information. Or Fill out the Form below.