Major Depressive Disorder
A New Approach to Treatment of Depression
A non-invasive treatment for Depression and Major Depressive Disorder (MDD) is now available in Dallas, Texas.
Simply stated we use a magnetic field to stimulate and balance brain function, guided by very sophisticated imaging and diagnostics.
Call our New Patient Coordinator
For more information. Or Fill out the Form below.
Mert, magnetic resonance therapy
Neurologist, Dr. Spencer Miller, has brought this incredible technology to Dallas. It's called MeRT, which stands for Magnetic e-Resonance Therapy.
This has been used successfully to treat Depression, particularly when medications have not helped or caused side-effects not easily tolerated,"

Dr. Spencer O. Miller
The patient's initial tests are analyzed very carefully as to the brain's pattern of function and activity. Through this detailed analysis, we are able to determine the correct neural synchronization. This information is then used to devise a highly personalized protocol for each patient, with the purpose of encouraging improved brain communication. This can lead to significant clinical improvements.*
MeRT Treatment for Major Depressive Disorder
Here at the Brain Treatment Center Dallas, Dr. Miller and his staff offer MeRT for Major Depressive Disorder. The neuromodulation equipment used in the MeRT process has been cleared by the FDA for the treatment of depression.
MeRT is a unique and improved version of TMS (Transcranial Magnetic Stimulation), and is a much more individualized approach to brain modulation, and is tailored to the patient's needs based on frequency, location, and power used. TMS modulates the brain's electrical activity by using magnetic fields which pass through the scalp from an electromagnetic coil, however, it is important to note that TMS is a generalized approach to neuromodulation because it is only able to target a single location in the brain with a single frequency.
We perform a quantitative EEG before modulation treatment starts in order to determine exactly the frequency of your brain.
MeRT. is a cutting-edge treatment protocol that combines technologies of Transcranial Magnetic Stimulation (TMS, an FDA-cleared therapy), Quantitative Electroencephalogram (qEEG), and Electrocardiogram (ECG/EKG) to analyze and formulate treatments that are tailored for each individual's unique brain pattern.
Most TMS treatments are used to deliver stimulation to one area of the brain at a fixed frequency for all patients, however, MeRTis more evolved. Our MeRT is highly individualized as to frequency and location based on initial thorough testing and evaluation. This customized, scientific approach is unique to each patient.
Treatment for depression is usually 4-8 weeks. Appointments are 30-45 minutes in length, Monday through Friday. Generally, the patient will begin to notice improvements during the first week. Once treatment is completed, there is not usually a need for any follow-up treatment for depression.
Balancing Brain Function
An aberrancy or dysfunction of the brain actually requires energy for the brain to kind of realign itself…. And when you're using that extra energy it fatigues the brain. It makes the brain not operate optimally. It makes you confused and it makes you tired. And, it makes you lack understanding. It's very similar to nutrition: If you don't have the right nutrition the balance just isn't there. We're really seeking to balance the function of the brain."

Dr. Miller
Spencer O. Miller, M.D. is a Board-Certified Neurologist in Dallas, Texas. He received his medical degree from the University of Mississippi School of Medicine and has been in practice for 13 years, 5 of which were in the USAF, where he saw all types of brain injuries, including soldiers suffering from PTSD and TBI. He specializes in the treatment of ADHD, sleep disorders, traumatic brain injury, depression, post-traumatic stress disorder, dementia, autism, and multiple other brain disorders at his clinic, the Brain Treatment Center Dallas.
Major Depressive Disorder Symptoms
Symptoms of Major Depressive Disorder or Multiple Drug-Resistant Depression can range from mild to severe and can be quite debilitating, greatly affecting the quality of life and the ability to function normally. Depression can be acute, brought on by emotional or physical trauma, such as the death of a loved one, but in other cases, causation can be difficult to pin down. Symptoms of depression can include:
Feelings of hopelessness, sadness, or emptiness.
Emotional outbursts, even over insignificant matters.
Loss of interest in most or all activities such as work, relationships, sex, or hobbies.
Insomnia, or sleeping too much during the day.
Unrelenting physical or mental exhaustion.
Reduced or increased appetite leading to weight loss/gain.
Anxiety.
Restlessness or agitation.
Inability to think straight or trouble with short-term memory loss.
Feelings of guilt or worthlessness.
Tendency toward alcohol or drug use or addictions.
Fixating thoughts on past failures or dwelling on past events.
Physical symptoms with no known cause such as back pain, neck pain, or headaches.
General feelings of unhappiness or sadness without knowing why.
Thoughts of suicide or attempts at suicide.
Suicide is the tenth leading cause of death in the United States and has been on the rise for adults and teens. 7.4% of teens in grades 9-12 reported they had made at least 1 suicide attempt in the past 12 months! For those who experience major depressive disorder, getting the right kind of help can be a matter of life and death.
Call our New Patient Coordinator
For more information. Or Fill out the Form below.
Successes
The following testimonies show some of the incredible results people are getting from MeRT treatment at the Brain Treatment Center.
It was a great experience with a very friendly and professional staff! When we first brought our child to the clinic, we expected some progress with her speech skills, but we ended up getting results in other unexpected areas. The first change we saw with our daughter was that she started to make eye contact. Then, she started to be more aware of her surroundings. Second, she stopped stimming and that was the biggest change for her. Third, but not least, she started to socialize and play with other children!"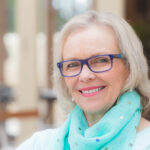 Beatriz Yanez
Mother of child with autism
I'm back!  My TBI turned me into someone I barely recognized.  I was depressed, mean, and short-tempered.  I pushed through life filled with frustration and a deep sense of sadness that this was it.  I just had to keep pushing through life with an overwhelming tiredness.  I'm so glad I was wrong.  I think my direct reports and family are even more thankful.  This treatment changed everything, and I am forever thankful."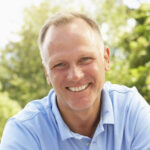 41-year-old male with TBI
Executive
I received MeRT treatment from Dr. Miller back in 2021. It was life-changing! I have struggled with CPTSD for many years. After treatment, I was able to get off of my medication and have been thriving. Highly recommend anyone struggling with PTSD, depression, and/or anxiety to look into this treatment. It is worth the time and money to get back to your old self. Dr Miller truly saved my life by treating me and I can't thank him enough!"
– Kasey Cooper 
We are glad we choose BTC Dallas over other BTC centers. BTC Dallas is excellent because of the people there. From Leader & Specialist Dr. Miller to FrontDesk warrior Mrs. Jenny, from always on her toes Jenae to cheerful Julie, Erica & Jen, everybody didn't leave a moment to make us feel comfortable. We were sad traveling back to Canada as BTC Dallas felt like home to us! We still remember that everybody at both ends had tears in their eyes on the last day.
At last, we want to say that you guys have earned our respect, and we are grateful for everything. Dr. Miller, thank you for changing our life!"
Cheenu Mehra
We have been trying to find time between our crazy schedules to write this message because every word we will register here will come from our hearts filled with a lot of respect and gratitude for each one of you there.
Not so long ago, we made one of our most important and courageous decisions to take not-so-common MeRT treatment for our daughter Iskra, which required intensive travel, relocation to another country for two months and a substantial financial commitment. We are glad we took this step in our lives and went through 6 weeks of treatment which has changed Iskra's and our life. She is very much attached to her father and her grandparents.
She adapts to a new schedule very quickly, which was the most challenging thing in the past. Her attention span towards tasks has increased. She is not a grumpy child anymore. She sleeps like a log. No more waking up in the middle of the night and crying hysterically. She has been listening and following our commands. She communicates when she needs help and tells us what she wants. She responds without a second delay to our commands. Yes, we did sit in a restaurant as a family and had lunch together.
We are dropping a line to thank you for your help last summer with Immanuel. We are RVing this weekend and marveling at how well Immanuel now socializes with other children at the campsite. He is also at a private school and he is able to succeed without the extra support. His occupational therapist has been amazed, as well. She evaluated him before he started treatment with you but started therapy AFTER. She says that he has been crushing the prescribed program— he scored significantly above expectations at the latest eval, and he is speeding through the stages. We are thrilled by Immanuel's progress. It touches our hearts more than anything—that he has friends now. Thank you for making this treatment available and for your guiding us through the process.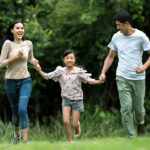 David and Debbie J. 
Parents of child with Autism
"After trying various treatments and conducting thorough research, we decided to travel from our home in Illinois to the Brain Treatment Center in Dallas. It was the BEST decision we could have made for our six-year-old son who has severe apraxia and is on the spectrum. After six weeks of MeRT treatment, our son said his name for the first time! He has been more flexible with his daily schedule, OCD tendencies have lessened tremendously, and he does not become as anxious as he had previously experienced in new places and surroundings. We cannot thank Dr. Miller and his staff enough for the kindness, care, and genuine concern they have shown (and continue to show) our son and our family. They are always available for questions, concerns, and they truly support all patients and their families. For our family, MeRT and the Brain Treatment Center has been a journey worth the endeavor!"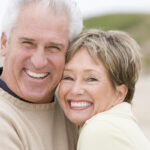 the Korczak family
Parents of child with autism
In the ensuing months after the concussion, I just wasn't myself… My academics began to suffer as well. I didn't feel right.  My EEG showed me that something had physically changed with how my brain functioned. After three days of treatment, I felt substantially better.  After two weeks, I felt like I did before my injury.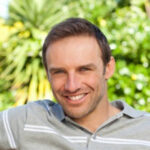 21-year-old female with TBI
Collegiate Soccer Player
Before discovering the Brain Treatment Center, I struggled for years with many post-concussive issues that resulted from a TBI. I tried therapy programs and different medications, but nothing touched the issues I continued to face. I was not in a good way. The slightest of stressors would cause me to spiral into a brain fog that affected my vision, my speech, and my mood. I couldn't read and understand words on paper for more than a paragraph. I couldn't articulate myself properly a lot of the time. Irritability came quickly, followed by frustration and anger about my situation. I accepted all of this as my new normal. I was stuck in an endless circle of symptoms: being just OK, getting stressed about something, not being able to think clearly or articulate myself, unable to make decisions, getting angry and snappy, getting the sad PPMs (poor pitiful me), accepting this as my new normal….rinse and repeat. Encouraged by my husband to seek a second opinion from a new neurologist, I was pointed toward Dr. Miller at the brain treatment center in Dallas where I underwent six weeks of treatment. I can say with absolute certainty that it has changed my life for the better. I no longer have brain spirals at the slightest hint of stress. I can think and speak clearly through different situations. After seven years, I can finally read a book again! I can do more exercises that would previously cause my brain to shut down. I am a better and more patient mother and wife (although I am still a rubbish housekeeper). If you or someone you know is struggling with any of the issues that I struggled with, I encourage you to seek out help at the Brain Treatment Center. I wish I would have found it sooner.
In the ensuing months after the concussion, I just wasn't myself… My academics began to suffer as well. I didn't feel right.  My EEG showed me that something had physically changed with how my brain functioned.  After three days of treatment, I felt substantially better.  After two weeks, I felt like I did before my injury.  MeRT was life-changing."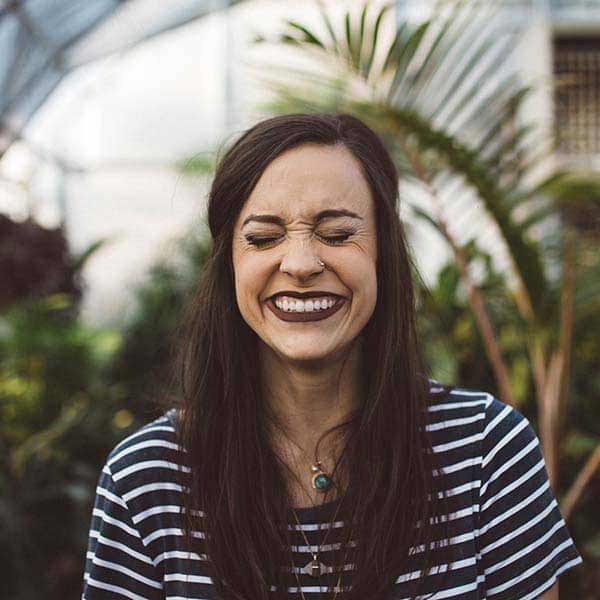 21-year-old female with TBI
Collegiate Soccer Player
As I am still in treatment and can't speak to the final results yet, I want to direct my comments to Dr. Miller and his staff. They are all amazing! He is smart and works hard to help you understand the complex issues of the brain and how it relates to how we function. Katie is the best at working to make the appointments fit your schedule, and the two technicians are wonderful – so professional and friendly as well. It is such a positive environment, creating great hope! I recommend it wholeheartedly!"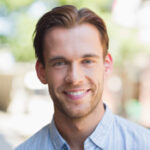 Jim
Patient
I've made significant progress in cognitive ability, stress tolerance, and mental clarity. I have been able to handle decisions much better and think clearer. I have been able to significantly decrease conflict w/ my family and actually lead much better."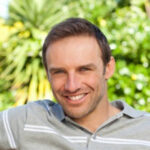 Male with TBI
Executive
I'd just always 'outworked' it. After the last concussion, that wasn't an option, even though I had previously walked off a dozen concussions. It's vital to know that not all TBIs result in massive concussions, but they all add to the erosion of the mind and self, if untreated.
"For now, I want to ring the bell for Spencer and Fred and the whole crew at Brain Treatment Center Newport Beach. Through EEG, MeRT, and some subtle sleep and attention shifts, I've had a radical, nourishing, strengthening, and dare I say, 'healing,' that has brought me to see life through a filter I've never known was available.
"Giving life a chance is sometimes just staying in 'the Try.' If you are damaged, confused, and at the end, know that you have allies that you've never met before."
– Tait Fletcher
I received a serious head injury, fractured two spinal vertebrae, and suffered a traumatic disc herniation requiring a surgical correction after a fall. I spent two years on narcotic pain medication because of my injuries and in June of 2013, I had to voluntarily enroll myself in a Substance Abuse rehabilitation program because I had grown dependent on opiate pain medications.
Of all my injuries, by far the worst were the ones you could not see. I had degraded to the point of not being able to leave my home because of panic attacks and severe anxiety. I could not hide from this feeling, and no medication could numb it. I told my doctor at one point I couldn't kill myself because I have a family with young children that I am responsible for. I was living in despair and physical pain every day without reprieve, that is until I was able to get treatment.
I underwent neural restorative therapy [MeRT] for two months with total symptom resolution. I can function again at work and can spend much-needed time with my family. I have my sense of well-being back and a clarity of thought I haven't had in many years."
MeRT patient
Starting as a New Patient
When you start as a new patient at the Brain Treatment Center Dallas, you will initially need two appointments, approximately two days apart. Both appointments will be about an hour in length. These appointments will be used to determine if Dr. Miller feels you can truly benefit from the MeRT [Magnetic e-Resonance Treatment] Program and, if so, to develop a tailored treatment plan based on your test results. After testing and Consultation, you are not obliged to begin treatment. This is something that you will determine once you have seen your test results and consulted with Dr. Miller.
Initial Testing
At the first appointment, we will go over your reasons for seeking help, your medical history, your health goals, and all of your symptoms. You will then begin initial testing, which will involve an EEG and an EKG. These are both completely painless and easy and done right in our office. We then send your information and test results to our scientific and clinical teams, who will carefully analyze the results and determine the current state and functioning of the brain together with Dr. Miller.
We use a patented, scientific approach with the neurophysiological data gathered through testing to develop a highly customized treatment plan aimed at encouraging healthy brain communication and function.
Consultation
At your second appointment, you will meet with Dr. Miller for a Consultation. He will discuss your test results and whether he and our scientific team feel you may achieve results through our treatment protocol. This appointment will also serve to answer any additional questions you may have. After that second appointment, Dr. Miller will lay out your individualized treatment plan and the protocols to be followed for the best results. At that point, you may discuss fees, length of treatment, and schedules, and then decide whether to go forward and schedule your treatment.
Test Run – The Assessment
We deliver the MeRT protocol using TMS. You simply sit in a comfortable chair while a trained technician carefully positions a simple device on your head. This device produces a magnetic field to induce mild electrical currents in the targeted regions of the brain. There is no pain and no electrical currents, just a slight sensation.
We will perform an additional EEG and EKG after about a week of treatment, allowing us to assess progress and make any needed modifications. In this way, we are always taking the best and most exacting approach based on the current neurological state.
Insurance Coverage
Unfortunately, we do not accept insurance, nor file it on your behalf. However, we can provide you with CPT codes and a billing breakdown. You can submit these to your insurance for possible reimbursement for conditions that have been FDA-cleared such as Major Depressive Disorder and OCD. On occasion, individuals have been successful in receiving reimbursement for EEGs and clinical evaluations, and possibly other elements for treatment, depending on the individual's coverage. It has been our experience that Medicare does not reimburse any of the treatment costs.
Contact our New Patient Coordinator for More Information about MeRT
When many patients come to see us, they have lost hope, as they don't see any light at the end of the tunnel.
It's rewarding as a practitioner to help so many people realize a much better "normal" and improved quality of life.
If you have questions or would like to discuss our treatment protocols, we offer a free consultation by phone.
Our New Patient Coordinator will take the time to listen and explain. She is able to answer most questions and discuss our protocols, scheduling, fees, and other information. She is happy to assist you in any way she can.
Please call us to get more information about how our clinic and Dr. Miller may help you with your health goals and to schedule an initial screening to see if MeRT may be an option.
---
Call our New Patient Coordinator
For more information. Or Fill out the Form below.
MeRT Featured on Dr. Mark Hyman's "Broken Brain" Podcast for Treatment of PTSD, TBI, and MDD
The famous podcast, "The Broken Brain," promoted by Dr. Mark Hyman, featured utilizing MeRT for treatment of PTSD, Concussions, and Traumatic Brain Injuries (TBI). Major Depressive Disorder and Suicidal tendencies are also discussed. If you or someone you know has experienced any of these conditions it is certainly worth listening to this.
Dr. Erik Won, from our Brain Treatment Center in California, speaks about the utilization of this technology to treat members of the military who have had traumatic brain injuries, concussions, or who have experienced PTSD as a result of their experiences, with many incredible successes.
With other repercussions that can occur, for both military and veterans, this is incredibly important. For example, suicide is at twice the rate for veterans, with approximately 17 veteran deaths per day. In a high-stress environment, such as serving in the military, the transition afterward can be complicated and there are often underlying reasons for conditions that may occur. MeRT may help to address these issues.