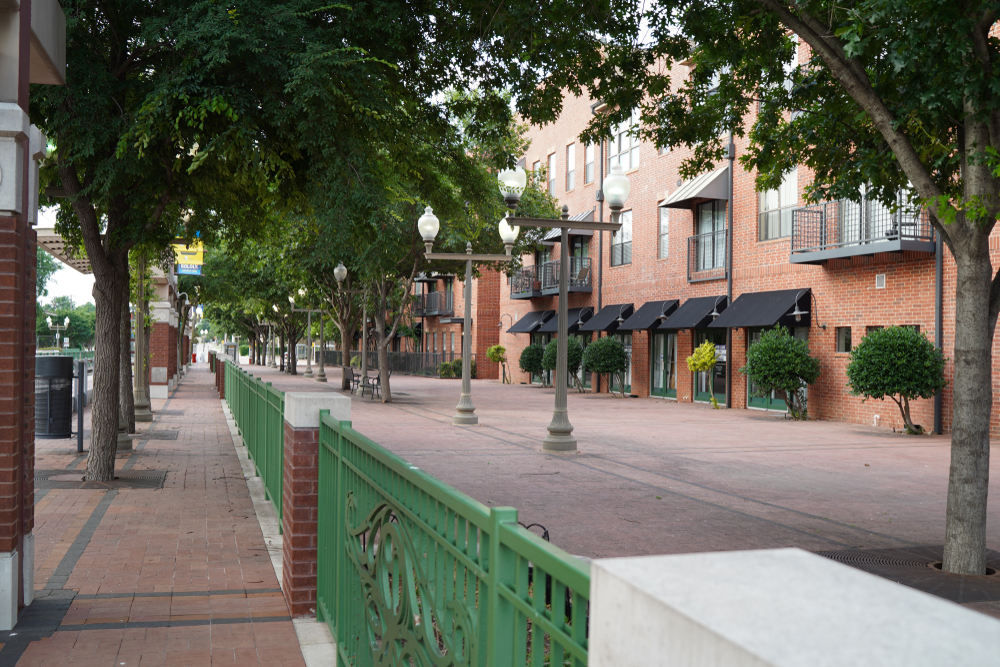 Our Plano Clinic
With Brain Treatment Centers now in both Dallas and Plano, we are able to service even more patients with the greatest of care.
Our Brain Treatment Center Plano
To better serve our patients in the northern suburbs of Dallas, we have added a second Brain Treatment Center in Plano!
Dr. Spencer O. Miller and our staff appreciate your trust in us and are grateful to all of our patients who have allowed our practice to grow. We are excited to have opened the new location and hope that having more locations will make your experience with us more convenient for you and your family.
We are thrilled to now offer the use of MeRT technology to Plano and surrounding areas. For more information about our Plano location and treatments offered, please go to our Brain Treatment Center Plano website.
---
Please give us a call at 469-217-6474 or go to our Plano website to complete a form, and we will contact you at your convenience. We're happy to provide more information about our clinic and how Dr. Miller may be able to help you with your health goals.
Brain Treatment Center Plano Location
We're located in Pavillion 2 of Baylor Scott and White Medical Center Plano. Come find us or reach out to get started on your recovery journey!
Our Plano Clinic
Brain Treatment Center Plano
4716 Alliance Blvd, Suite 270
Plano, TX 75093
Telephone
New Patient Coordinator direct: 469-217-6474
Reception for existing patients or scheduling: 469-466-9745
Fax: 214-385-2580
Office Hours
Mon-Fri: 9am – 5pm
"We're trying to make the brain operate as efficiently as possible."
The brain is a big ball of organized electricity. The easier way to understand what exactly we do is [to] use an analogy of a symphony. If a symphony conductor stood up and had everybody playing A and all of a sudden one of the first violins ends up playing an F minor or another note, that's what we call pathology or asynchrony or some sort of damage to the brain. And our goal is to be the conductor and correct it and make everybody play exactly the same notes or at least notes in harmony.

"We measure the electrical signals in the brain in frequency and location and neural networks as to where things actually occur in the brain. And when we see on an EEG [electroencephalogram] that there is an abnormal signal somewhere in the brain or a low frequency or discrepancy or asynchrony in frequencies… it's very similar to the first violin playing the wrong note.

"The brain has an intrinsic frequency and… all of us have a unique intrinsic frequency — it's different for everybody. And if you can align all of the brain tissue to operate under that same frequency that's called synchrony coherence efficiency. …We're trying to make the brain operate as efficiently as possible." –Dr. Spencer O. Miller, Neurologist, Owner and Medical Director of Brain Treatment Center Dallas and Brain Treatment Center Plano
---
Spencer O. Miller, M.D., Board-Certified Neurologist
Dr. Spencer Miller is the owner and Medical Director of Brain Treatment Center Dallas, and his newer Brain Treatment Center in Plano. Click here for more details about Dr. Miller's education, background, and experience.
Dr. Miller specializes in MeRT (Magnetic e-Resonance Therapy) which is a treatment modality for conditions including Autism, Depression, PTSD, TBI (Concussion), Anxiety, After-effects of stroke, Dementia, Parkinson's disease, Brain Optimization, and Learning disabilities.
For additional information about the MeRT process, click here. 
What is MeRT?
MeRT stands for Magnetic e-Resonance Therapy. It's an emerging technology that is drug-free and non-invasive that, in the simplest of terms, is used to reprogram abnormal electrical signals in the patient's brain to ultimately modify behavior.
In more technical terms, MeRT uses a very individualized approach by obtaining a qEEG, which is a diagnostic study that measures the pattern of electrical signals in the patient's brain. This study not only tells us what is not functioning properly in the brain but also helps us determine how the brain should be operating. Using this information, we then create a precision treatment protocol using a set of magnets placed on the patient's scalp to send electrical signals back into the brain in a manner that causes reorganization of the signals, thereby stimulating and organizing the function of neurons in the brain. This process is called Neuromodulation.
Every person's brain is as unique as their fingerprint. That's what makes our approach so revolutionary. The MeRT protocols utilize brainwave analysis to isolate specific areas of the brain that are not functioning or communicating the way they should. We then use this data to develop a targeted, personalized approach aimed at bringing about healthy brain communication. This individualized treatment, utilizing specialized equipment, gently stimulates distinct areas of the brain that may lead to improved function.