Welcome to the Brain Treatment Center Dallas, Texas!
If you are traveling from out of town, we'd like to provide you with a variety of lodging options that are designed to meet your needs and budget.
Your Stay in Dallas, TX for MeRT
Welcome to Dallas! We'd like to offer some helpful lodging suggestions for our patients going through MeRT treatment at the Brain Treatment Center – Dallas. Please note that while we are not affiliated with any of the hotels, we are confident in their ability to provide you and your family with a comfortable stay in the Dallas area.
There are two airports in the Metroplex. Dallas/Fort Worth International Airport is accessible by most airlines and is located between the cities of Dallas and Fort Worth. Dallas Love Field International Airport is located in Dallas and is the hub for Southwest Airlines.
You will find plenty to do for adults and children alike. There is world-class shopping, every kind of dining that you can imagine, and lots of kid-friendly activities as well.
The Dallas-Fort Worth area is home to the Texas Rangers professional baseball team in Arlington, Texas along with the Dallas Stars, a professional ice hockey team in Dallas at the American Airlines Center.
If there are any questions you have about your stay here, please let us know.
Hotels and Extended Stay Suites
8221 N. Central Expressway, Dallas, Texas 75225 
(214) 696-1555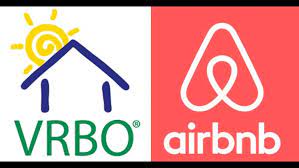 More options from economical to luxurious
We also suggest going through Airbnb or VRBO for a more personalized lodging experience designed to fit your budget. For the sake of convenience, if you are not familiar with the Dallas area, we would also suggest refining your search to the following areas: Uptown Dallas, Midtown Dallas, Park Cities Area, White Rock Lake Area, Richardson, Texas, or Addison, Texas.
Other Lodging Options
American Property Plus is proud to support the Brain Treatment Center as a preferred accommodation partner. Our goal is to provide you with a turn-key living experience, transforming hospitality in the most desirable neighborhoods.
We understand that moving for 6-weeks and searching for family-friendly accommodations, while balancing treatment, can be difficult. All our homes are designed to enrich the way our guests with "Live, Work, Recover, and Play."
American Property Plus has agreed to provide a discount rate for our patients. This is a short-term rental company that offers fully furnished rentals in Dallas, Texas. They have been named one of the top short-term rental companies in Dallas, Texas. These homes have WIFI, streaming services, and fully stocked kitchens. You can visit their website, or call 972-765-7278 directly. Please mention that you are staying in town for treatment at the Brain Treatment Center Dallas.
Things to do in Dallas
Dallas is a diverse city and there are lots to do here for all kinds of interests. The whole family would surely love a visit to Arlington to experience Six Flags Over Texas or to Globe Life Park to catch a Texas Rangers' baseball game. Our great city is also home to the Dallas Cowboys football team and the Dallas Stars hockey team so there's always a chance of seeing a professional game, regardless of the season. A must-see activity for kids should also include a visit to the Dallas World Aquarium, located downtown. Dallas is also a shopper's Mecca that includes The Galleria, North Park Mall, the West Village, and the McKinney Avenue shopping district. If you're interested in art, head on down to the Dallas Arts District and let your senses delight. The Dallas Arboretum and Botanical Garden is gorgeous any time of year and both kids and adults can enjoy some peace in this beautiful and natural setting. Dallas is home to a plethora of restaurants, cafes, and bakeries all over the city so you will be sure to enjoy any type of food that you and your family desire.
---